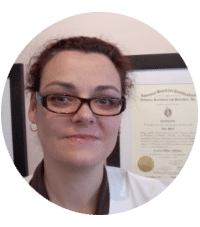 Alla Mast, CFo
Alla Mast started her career in 2002 as a rehabilitation clinic administrator. After extensive studies, in 2005 she was accredited by the American Board for Certification in Orthotics, Prosthetics, and Pedorthics. Alla continued to work as a Certified Fitter of Orthotics while taking numerous courses and attending seminars. Over the next few years she received additional accreditation in various programs, but mainly – in compression garments application and related disciplines. In 2013, Alla founded Comfort Clinic and has been successfully running it since.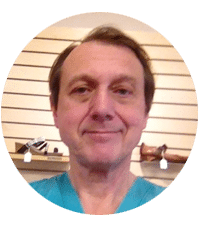 David A. Pressé is an Ontario Registered Chiropodist with over 30 years experience in the field. After graduating from Chiropody program at George Brown College Michener Institute and Toronto General Hospital in 1986, he worked as a Sole Charge Chiropodist at Riverdale Hospital (Toronto) and later on, at Oakville Trafalgar Memorial Hospital. He is also a recipient of Molly McCartney award for highest marks in Anatomy & Physiology of the Lower Extremities. Dr. Pressé has been with Comfort Clinic since 2014.
Why did my doctor prescribe custom-made orthotics?
Comfort Clinic
2017-02-01T00:21:27+00:00
Custom-made orthotics not only have preventative function – they can be used in treatment of certain conditions. Doctors prescribe orthotics to treat foot problems such as plantar fasciitis, bursitis, tendinitis, diabetic foot ulcers, and foot, ankle, and heel pain. Clinical research studies have shown that prescribed foot orthotics decrease foot pain and improve function.
Do I need to consult a specialist before buying my compression garment?
Comfort Clinic
2017-02-01T00:26:02+00:00
Simply put – yes. Even though compression stockings and socks look a lot like regular ones nowadays, they don't fit the same way. The size of your ankles, calves, thighs, the length of your legs, as well as the compression strength must be used to determine the proper size of your compression garment. Poorly fitted compression stockings may be simply ineffective and, in some cases, even harmful. Compression Garments Fitters are trained specialists who have an extensive knowledge of compression therapy, fitting techniques and compression garments. They will measure you, select the right product and educate you on proper use, application and care.