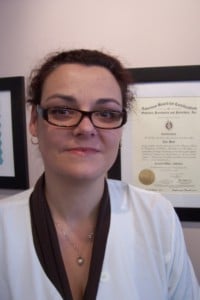 Alla Mast, CFo
Certified Fitter, Owner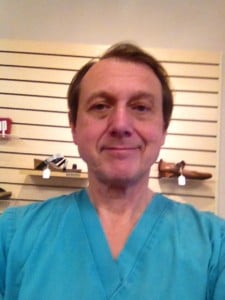 David A. Pressé D. Ch.
Ontario Registered Chiropodist
Our Professionals
Comfort Clinic has an amazing team of registered chiropodists and certified compression garments fitters to help you overcome your health problems related to foot, ankle, knee, and blood circulation in Oakville.
Our registered chiropodists (foot doctors) are medical professionals with extensive post-graduate training in lower limb biomechanics, dermatology, infectious diseases, and diabetic foot care.
Our certified compression garments fitters and orthotics fitters have an extensive experience in orthotics fitting, shoe fitting, breast prostheses fitting, bra fitting, body brace fitting, and work with all major brands of compression garments, body braces and mastectomy products.
They continuously attend numerous seminars and professional training courses to keep-up with new techniques and innovative technology.
Comfort Clinic's registered chiropodists (foot doctors) in Oakville can assess your foot conditions, make in-depth gait evaluation, provide you with the best custom made orthotics and orthotic shoes and make necessary modifications to alleviate your foot pain, heel pain, ankle pain, back pain, and knee pain caused by plantar fasciitis, bunion, gout, flatfeet, corns and calluses, plantar warts, Achilles tendon, etc.
Our certified orthotics fitters can help select the perfect footwear to fit prescribed custom orthotics. Our chiropodists and certified orthotic fitters work hand in hand to help you achieve maximum benefits.
Whether you require standard or custom-made compression garments for treatment of lymphedema, edema, venous insufficiency, varicose veins or other circulatory problems, our certified fitters are here to assist you in the best way possible.
Our mastectomy fitters will help you choose the right breast prostheses, mastectomy swimsuit, active wear, mastectomy bras and mastectomy camisoles. We also carry a wide variety of body braces, such as knee brace, ankle brace, elbow brace, wrist brace and back brace.
Our certified body brace fitters will select the best body brace to provide fast relief from pain and discomfort.