BODY BRACES
Comfort Clinic features a large selection of body braces for the torso, lower limbs, and upper limbs. Our products include a knee brace, ankle brace, back brace, abdomen support, ribs support, elbow brace and hand brace – to name a few. They are manufactured by leading body brace manufacturers, such as DonJoy, Corflex, Aircast, MKO, OTC, and other. All these body braces are designed for effective therapeutic performance and comfort. You can easily use these body braces products while performing everyday activities, like gardening, walking, sports, exercise, and fitness. If you are suffering from occupational injuries, our certified body braces fitters can help you find the best body braces that can be fitted to your body. Our body brace fitters have an extensive experience in treating injuries with the help of featured devices. They will also recommend other procedures to ease the pain and speed the recovery process.
TOP SELLING BRANDS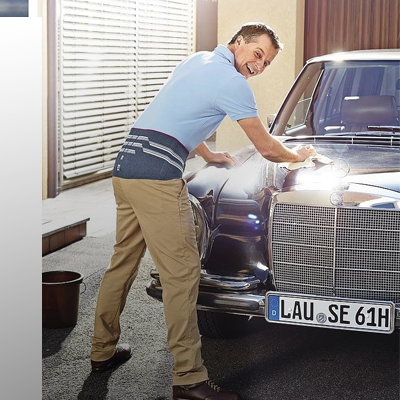 • Posture support: Our torso body braces can help you correct posture-related problems. Body braces for this purpose are made of the finest materials that can hold your shoulders in a correct position and reduce the back tension.
• Cervical/clavicle braces: Properly fitted brace will support your cervical spine and can be used to get optimal relief from pain and other problems caused by irritated muscles and joints.
• Lumbar, rib & abdomen: To address the pain and discomfort, associated with the lower back, rib cage, and abdomen, we can provide you with body braces that will deliver strong support, while maintaining a proper posture and relieving uncomfortable weight-bearing pressure on your affected body parts.
TOP SELLING BRANDS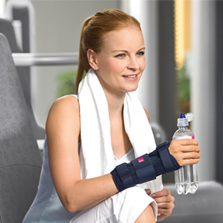 • Wrist Brace: Worn around the wrist to protect it during strong use or for allowing it to heal. Wrist braces are used for injury rehabilitation processes affecting the wrist,  carpal tunnel, post cast removal. These upper limb braces allow limited mobility of the hand and wrist, immobilize the joint and provide heat and compression to the wrist bones and ligaments. Anatomically contoured for ultimate comfort, these braces are made with memory foam laminate or neoprene and may include singular or dual removable palmar and dorsal stays. Such braces are usually fixed with Velcro straps.
• Thumb Brace: Used to immobilize the thumb and/or wrist while allowing other digits to move freely. It is used to provide support for thumb injuries (ligament instability, sprain or muscle strain), gamekeeper's thumb, osteoarthritis, de Quervain's syndrome, scaphoid fracture, thumb sprains, post-operative use, and post-removal of the casting of the hand/thumb. Injuries like metacarpal fractures and wrist fractures can benefit from spica splints. They consist of a metal enclosed in a breathable fabric. Velcro straps are used to secure and maintain the splint on the hand and to promote healing and minimize the pain.
• Elbow Brace and Support: Usually used for elbow strains, sprains, tendonitis and arthritis, these devices can also aid in the relief of pain from tennis elbow and golfer's elbow.
LOWER LIMB BRACES
• Ankle brace:  Our ankle braces will protect or immobilize your ankle while allowing it to heal. Used to immobilize the joint, these ankle braces also provide heat and compression to the bones. They are common in injury rehabilitation processes that affect the ankle. Made of rigid fabric such as nylon and neoprene, they allow limited mobility of the foot and conform to the ankle. Some of our ankle braces include metal or plastic inserts (stabilizers) – for increased support.
• Knee braces: Made of elastic, neoprene and breathable perforated neoprene with anatomical contour construction, these knee braces are designed to support or align the knees, as well as aid in treating injuries and medical conditions, affecting the knee. Other features of knee braces include spiral or stainless steel side stays, that offer medial and lateral support to your knee, innovative patella stabilizing silicone buttress and upper and lower circumferential straps to prevent the product from sliding.
• Post-op shoes: Post-Op Shoe is specifically designed device for use after soft tissue procedures on your foot, ankle, heel, toe, etc. This Post-Op shoe will help individuals with insensitive feet during ambulation. Its reinforced heel counter and padded heel collar ensure stability to the rear part of the foot besides reducing slippage.
• Elastic thigh compression sleeve provides a four-way stretch and a perfect solution for the relief from pains, associated with thigh and hamstring strains, sore muscles and cramps.