COMPRESSION SLEEVES & GLOVES
Comfort Clinic offers a wide range of compression sleeves and compression gloves to treat lymphedema, shoulder and arm vein thrombosis, post-operative and post-traumatic edema, primary and secondary stage lymphedema of the arm, and hand pain caused by arthritis or strained muscles. Compression sleeves include arm compression sleeves and leg compression sleeves.
These compression sleeves for arm and compression sleeves for leg come in different colours. We offer a huge selection of compression sleeves for lymphedema, compression sleeves for venous insufficiency, compression sleeves for shin splints, knee compression sleeve, and elbow compression sleeve.
Most of these compression sleeves are anatomically designed to perfectly fit for your arm, leg, knee, ankle, and wrist. A compression sleeve can be helpful in applying gradient compression in an effective way. Compression gloves can be worn by men and provide exceptional relief to their hands and fingers.
TOP SELLING BRANDS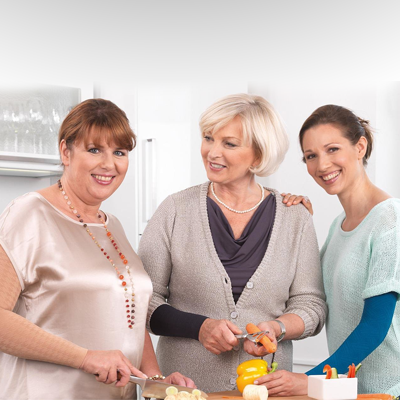 Arm Compression Sleeves treat arm lymphedema, shoulder arm vein thrombosis, post-operative edema, post-traumatic edema, primary stage lymphedema, and secondary stage lymphedema.  Graduated compression of the sleeves starts at the wrist and gradually decreases as it rises up the arm.  Compression sleeves support the movement to encourage physical activity – a key factor in living healthy and minimizing chronic diseases. Our certified compression garment fitters can provide you with the best compression sleeve to match your needs. At Comfort Clinic, we take necessary measurements before we suggest arm compression sleeve. Our arm compression sleeves are made of soft, lightweight and natural high-quality material, and come in six sizes and two lengths. Custom arm sleeves are available upon request. Other features of arm compression sleeves include:
• Innovative fabric for compression sleeves for your arm with effective containment
• Each compression fiber is wrapped with soft protective threads for superior comfort and durability
• Multiple colours, silicone border options
• Latex-free
• Easy to slip on and off. Machine wash and dry