MASTECTOMY PRODUCTS
Comfort Clinic offers a variety of mastectomy products, including mastectomy bras, breast prostheses, breast forms, mastectomy swimsuits and activewear. Our extensive breast form collection provides women with the best form, fit and feels to meet their individual needs after mastectomy, lumpectomy, or constructive surgery. Breast forms are non-surgical option to restore a woman's silhouette. They are designed to look, feel and move naturally. Our certified mastectomy fitters will help you be yourself again, and guide you to the valuable information and products needed to navigate through life changes. Specially designed mastectomy bras and breast forms (full/partial) can perfectly nurture and protect your delicate skin. These mastectomy products can increase your confidence and make you feel supported. Our mastectomy fitters will assist with priforms, which can be used right after breast surgery, find the most comfortable breast form and bra options, and offer compression mastectomy bras for support, comfort, and security.
TOP SELLING BRANDS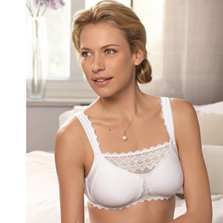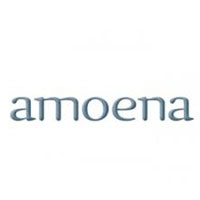 Mastectomy bras come in different materials, construction and designs with smooth fabrics and feminine laces, comfortable seamless styles and luxurious fabrics, and finishes to perfect your look. Mastectomy bras can be used to give your breasts a natural look after breast surgery while offering the perfect combination of comfort and design. Mastectomy bras, manufactured by Amoena, fit seamlessly into a woman's lifestyle and are specially designed and fabricated to meet your post-breast-surgery needs. Our mastectomy fitters have an extensive knowledge of pocketed mastectomy bras and mastectomy camisoles. Variety of products, together with their experience, will increase women's confidence and provide support for every shape. Some of the prominent features of mastectomy bras and camisoles that we carry at Comfort Clinic are:
• Shoulder straps: Most of the mastectomy bras and mastectomy camisoles have comfy and adjustable straps that fully support your breast form without putting any strain on the shoulders. Some of these mastectomy bras and camisoles have padded straps for additional comfort and support.
• Pockets:  Mastectomy bras and camisoles feature discreet multi-option pockets that can hold your breast form or partial shaper securely in place.
• Ultra-fine Fabric: These bras and camisoles are made from ultra-fine fabric shaped to fit perfectly into the bra cup.
• Cups: Cut to follow the shape of a breast form closely to ensure a perfect fit.
• Wider under band: Wider under band provides great support and stability.
• Variable fastening: You can have multiple options in fastening these mastectomy bras as they have different hooks depending on the size, ensuring just the right amount of support.
• Gentle under wiring: You can choose from molded foam, wired and non-wired cups of bras and camisoles styles.
TOP SELLING BRANDS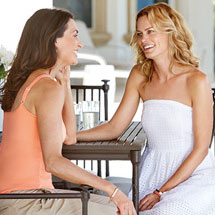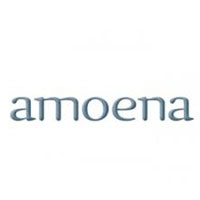 Breast forms are commonly used as breast simulator after mastectomy or breast surgery. They are highest quality forms designed to look, feel and move naturally. Breast forms are available in different materials, designs, and constructions. Comfort Clinic has a great variety of lightweight breast forms available in different skin colors, materials, and constructions, durable, made of ultra-soft, skin-friendly silicone gels – these breast forms give a natural feeling which helps a woman to forget she's wearing a breast form of a partial shaper. These breast forms are made of the revolutionary temperature equalizing technology with air ventilation, which reduces heat build-up and perspiration behind the form. The breast forms can create symmetry right from the beginning – to help any woman feel more confident about her appearance.  Our breast prostheses and bra fitters experts will take all necessary steps to find the best breast form solution to fit your needs after breast surgery and mastectomy procedure. Depending on your lifestyle, activity level, and any physical aspects,  we can help choose from a variety of attachable breast forms that adhere directly and securely to the body, traditional breast forms and partial shapers that will fit you best.
Following are the main features of the breast forms:
• Easy wear and care.
• Huggable softness and natural feel
• 2-layer, reduced weight, soft and lifelike silicone
• Multiple shapes, sizes, fullness, and thickness – to help find the ideal solution
• Temperature-equalizing material with soft pearl back to generate airflow
• Designed with tapered edges to match a monan's curves, provides a smooth, even silhouette
Comfort Clinic offers a variety of mastectomy swimwear that gives women the confidence to show off their figure and be active again, whether on the beach or in the pool.  Our certified mastectomy fitters can help you choose the best mastectomy swimsuit that will have a best possible fit. All swimsuit styles are available in different cup sizes – to hold the breast form close to the body, so it won't slip down or fall forward, even in a wet swimsuit.
• Slightly higher underarm: Our mastectomy swimsuit collection features cut with slightly higher under the arm for extra security.
• Specially designed pockets: Our mastectomy swimsuit has specially designed pockets on both sides to hold your breast forms securely in place.
• Elastic Underband:  Mastectomy swimsuit features an elastic underband and special shaping of the cups that hold the breast form closely against the body.
• Standard leg Cut: Our mastectomy swimsuit has a standard leg line – not cut too high or too low suitable and flattering for most figures and all ages.
• Adjustable straps: You can easily adjust straps of your swimsuit according to your needs and style.
Comfort Clinic features a collection of ready-to-wear activewear with built-in pockets that can suit your style, fashion, comfort, physical needs, and lifestyle. If you are looking for activewear for your gym, trekking, exercise, or routine work-out – we have a wide range of activewear for you. We can help you choose the best activewear while keeping in mind your body shape and activity level.
• Built-in shelf bra: All of our activewear products feature a built-in shelf bra with pockets for a full or partial breast form, symmetry shaper or enhancer.
• COOLMAX technology: Fabric is breathable that evaporates moisture and dries quickly, keeping a woman dry and comfortable
• Mesh detailing: Allows ventilation. Your skin can easily breathe in these activewear products.
• Trendy look: Our activewear collection gives you a trendy, modern and feminine look with a softer feel.
• Adjustable elastic straps