MASTECTOMY PRODUCTS
Comfort Clinic offers a variety of mastectomy products, including mastectomy bras, breast prostheses, breast forms, mastectomy swimsuits and activewear. Our extensive breast form collection provides women with the best form, fit and feels to meet their individual needs after mastectomy, lumpectomy, or constructive surgery. Breast forms are non-surgical option to restore a woman's silhouette. They are designed to look, feel and move naturally. Our certified mastectomy fitters will help you be yourself again, and guide you to the valuable information and products needed to navigate through life changes. Specially designed mastectomy bras and breast forms (full/partial) can perfectly nurture and protect your delicate skin. These mastectomy products can increase your confidence and make you feel supported. Our mastectomy fitters will assist with priforms, which can be used right after breast surgery, find the most comfortable breast form and bra options, and offer compression mastectomy bras for support, comfort, and security.
TOP SELLING BRANDS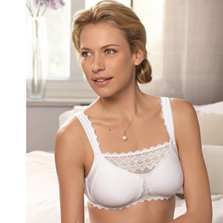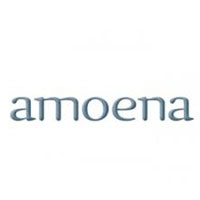 Mastectomy bras come in different materials, construction and designs with smooth fabrics and feminine laces, comfortable seamless styles and luxurious fabrics, and finishes to perfect your look. Mastectomy bras can be used to give your breasts a natural look after breast surgery while offering the perfect combination of comfort and design. Mastectomy bras, manufactured by Amoena, fit seamlessly into a woman's lifestyle and are specially designed and fabricated to meet your post-breast-surgery needs. Our mastectomy fitters have an extensive knowledge of pocketed mastectomy bras and mastectomy camisoles. Variety of products, together with their experience, will increase women's confidence and provide support for every shape. Some of the prominent features of mastectomy bras and camisoles that we carry at Comfort Clinic are:
• Shoulder straps: Most of the mastectomy bras and mastectomy camisoles have comfy and adjustable straps that fully support your breast form without putting any strain on the shoulders. Some of these mastectomy bras and camisoles have padded straps for additional comfort and support.
• Pockets:  Mastectomy bras and camisoles feature discreet multi-option pockets that can hold your breast form or partial shaper securely in place.
• Ultra-fine Fabric: These bras and camisoles are made from ultra-fine fabric shaped to fit perfectly into the bra cup.
• Cups: Cut to follow the shape of a breast form closely to ensure a perfect fit.
• Wider under band: Wider under band provides great support and stability.
• Variable fastening: You can have multiple options in fastening these mastectomy bras as they have different hooks depending on the size, ensuring just the right amount of support.
• Gentle under wiring: You can choose from molded foam, wired and non-wired cups of bras and camisoles styles.