FOOT DOCTOR (CHIROPODIST)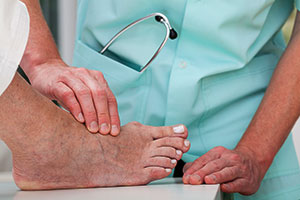 Our foot doctor provides foot pain treatment, diabetic foot care, orthotic therapy, biomechanical assessment, and gait analysis in Oakville, Toronto, Mississauga, Milton, Brampton, Caledon, Hamilton, Burlington, Halton Hills, Georgetown, and Watertown. Our foot doctors (Chiropodist) are registered medical professional with extensive training in foot pain treatment, biomechanical assessment, diabetic foot care, orthotic therapy, dermatology, and infectious diseases. Chiropody is a branch of medical science that involves the assessment and management of foot, lower limb disorders, injuries, diseases, and infections.
Comfort Clinic has registered foot doctors who can can treat both chronic and acute conditions affecting foot and lower limb function, including plantar fasciitis (flat feet), foot misalignment, Morton's neuroma, diabetic foot, arthritis and more.
Our chiropodists will conduct a complete tests of your feet, which consists of biomechanical evaluation, gait analysis, muscle strength, foot alignment and joint flexibility. They will educate you about your foot problems and treatment options prior to beginning the treatment.
• Advanced biomechanical assessment
• Advanced functional orthotic therapy
• Preventative foot care for diabetic patients
Orthotics casting
Footwear fitting