Patient Assessment & Education
Patient assessment plays a crucial role in dianosis and treatment of all foot and lower leg conditions. Once the causes are determined, it becomes easier to provide the best solution and treatment to the patient. In orthotics, a patient's foot problems can be determined through biomechanical tests, gait analysis, footwear assessment, etc.  A patient's education about understanding the function and use of orthotics, wear and care of their orthotic devices increases effectiveness of the treatment.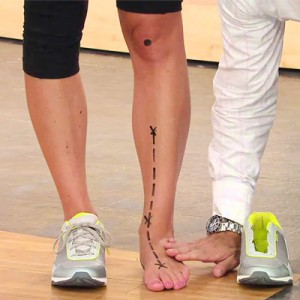 Our chiropodists, orthotics specialists and compression garments fitters follow a comprehensive patient assessment plan by collecting detailed information about the patient's conditions. The assessment process includes the questions about origin and history of your foot pain, ankle pain, heel pain, knee pain, foot swelling, leg swelling, back pain, lymphedema, and venous insufficiency.
The assessment process revolves around major areas, including pain, biomechanics, skin integrity, circulation, protective sensation, respiratory capacity, cognition, etc. Our foot care specialists also perform detailed gait analysis that includes range of motion, muscle strength, posture, balance, orthotic and/or prosthetic requirements, and activities of daily living. You will also be involved in a series of tests evaluating the way you walk and flexibility.
At Comfort Clinic we provide a follow-up evaluation of the functioning of your orthotics, as it is important to make certain that your feet and orthotics are functioning properly together. Follow-up evaluation of your compression garments is conducted to ensure the right fit and strength is aplied to maintain proper blood circulation and control of the swelling.